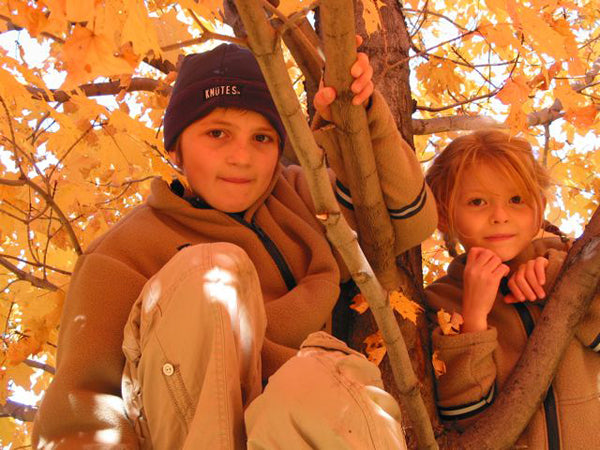 Welcome to Knütes
We are a family business with innovative ideas for staying warm and comfortable. Our goal today is still the same as it was when we started out...
"To develop practical, functional, and environmentally sound outdoor and sports wear for both young and old."
But it is now an end of an era. We started this company in 1994 with our famous DOUBLEGLOVES, which were featured on QVC and as part of the New York Marathon, Berlin Marathon and Chicago Marathon collections.  When Saede was born in 1999, we began a kids collection, so she could stay warm in clothing made locally and environmentally. When her sister joined us in 2003, the collection expanded to fit her style.  

Now, they are graduating from college and high school, and off to change the world in their own ways. An era is coming to an end. My hope is that, although we never made it big, that we helped make a small impact in the 26 years we managed to remain in business making clothing locally and from recycled plastic. It meant a lot to us to have your support. 

Unfortunately, we never were really able to compete in a big-business world, and with the impacts of 2020, we are winding things down. Stock will no longer be replenished as we liquify our inventory. If the item you ordered is out of stock, we will contact you to suggest an alternative or a refund. Thank you for your understanding!
Thank you for being part of our Knütes adventure!
Quality, Design & Ecology
In 1994, we decided to share our ideas and created Knütes to produce great outerwear the way we wanted it.
The result is environmentally sound production (we use Polartec® 300 Recycled water-repellent fleece - made from at least 89% recycled plastic bottles - and produced locally) and a line of hardwearing products of real quality, which are made to last more than one season.
As we wind this era down, we hope you enjoy great deals on products we loved creating and will pass them on from kid to kid.
Thank you for being part of the Knütes family!!